Last update May 2012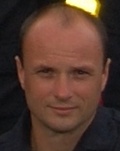 Hello visitor of the day !....
My name is Franck and I live in Lorraine, in the North East of the France, near Nancy.
I work at the Forest Research Center of INRA localized at Champenoux.
Different naturalistic activities passionate me ; we find Botany, Entomology, Aquariophily, and Herpetology. Therefore, we can find me on various forums as VenomLand, the World of Reptiles, Bamboos, AFS, etc...
From these activities some publications have been realized you'll find all on my Mendeley profile by simply clicking on the icon in the menu area (left link for INRA bibliography and right link for extra-professional bibliography).
In passing I thank all people with those we have share long discussion or we have worked on different ideas in different domain ; particularly Jean-Jacques (JJ for friends) and Alex, Caro (bad person who gives particular portraits of her friends...), Eric (a galerian friend), and lot of others...
The listing is long and I can't put all people but I think to you !